4 Surprising Ways to Overcome Hidden Visibility Blocks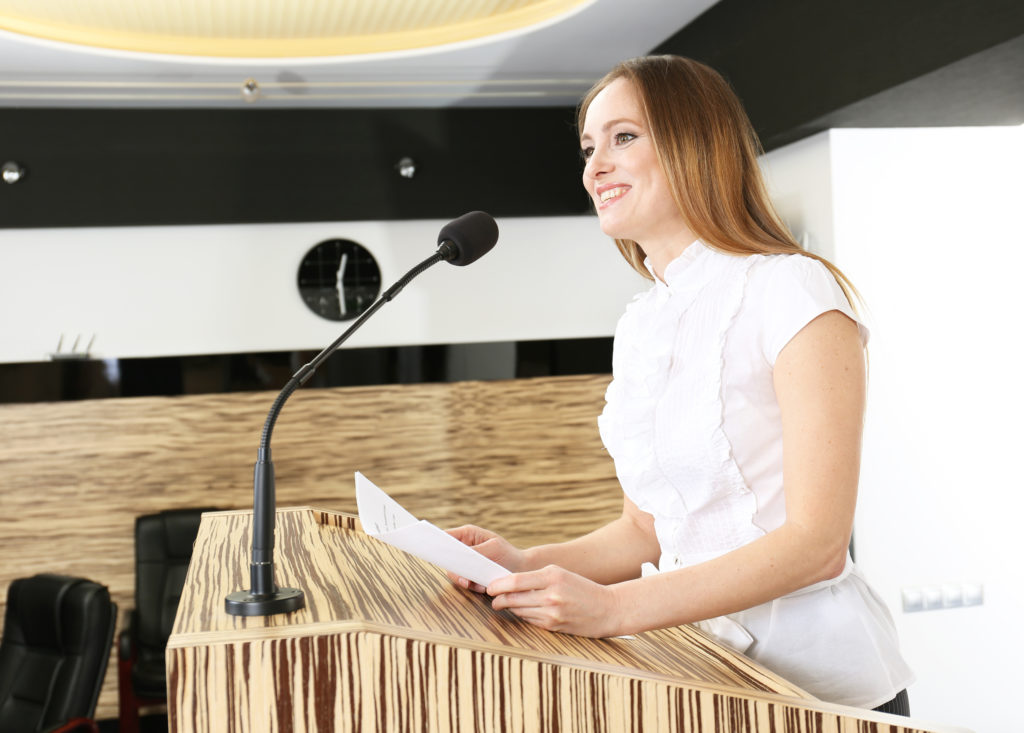 Your problems with visibility (being seen and heard, speaking your truth) are deeply wired into your brain.
Your first lessons in being uncomfortable with visibility happened a long time ago, when you were very young; and have been etching neural pathways into your brain ever since.
How Your Brain Gets Wired for Fear of Visibility
These ineffective neural pathways that keep you from feeling safe while being seen, heard and speaking your truth were created from your past hurts, shame, guilt, as well as messages we were given, and attitudes shown towards us.
Your child's brain and defense system created them to protect you, but they are not serving you anymore.
While they helped you survive childhood, you are not that young child, or younger person anymore.  You can let go of these self-defeating beliefs and thoughts (and all the ineffective habits and behaviors they cause that prevent you from showing up confidently and powerfully in your business and life—overwhelm, procrastination, distraction, hiding— and rewire your brain to enjoy visibility.
Until you understand how this inner saboteur works, and change your beliefs and thoughts, you continue to act in the same way you've always acted (habitual), even if it's not in your best interest—even though it may cause you great pain.
Habits are the result of creating a neural path of least resistance that results in your thoughts and beliefs and actions becoming automatic.
Habits become our life and determine the quality of our lives.
The Science Behind Your Stubborn Blocks to Visibility
Scientists call this mechanism of rewiring the brain neuroplasticity.  Neuroplasticity means that your brain structure is changed every time you have a thought or act in a certain way.
This is how it works. Every time you have a thought, the communication between the neurons (your brain's gray matter) forms connections of neurons within the brain and creates grooves, or pathways. The more negative thoughts you have, the deeper and stronger these grooves become.
It works the other way too–the more positive, self-affirming thoughts you have, the deeper and stronger those pathways become.
They actually become what behavioral scientists call "automatic thoughts".  
Break Old Habits and Start Taking New Actions Towards Being More Visible
Here's the good news!  (and it's awesome!)
Neuroplasticity also means that the brain is malleable—Yes, the brain is changeable—our thoughts and beliefs are not permanently wired into our brains or psyche. 
You can rewire your brain by transforming negative beliefs and thoughts into positive, powerful thoughts and beliefs and finally take the inspired action you long to take to gain the visibility you need to grow your mission-driven business.
How to Rewire Your Brain for Visibility Using the Power of Your Mind
The first place to pay attention is to when you're trying to rewire your brain is your mind. The mind  is where your thoughts originate and create every aspect of your life—good or bad, depending on the quality of your thoughts and beliefs.
If you want to create your dream business and life, you first need to transform your current negative thoughts and limiting beliefs about yourself and visibility and start rewiring your brain with positive, empowering thoughts that support you and your goals and desires of being comfortable being visible, using your voice and speaking your truth.
There are many very effective techniques that help you make this shift.
One of the most powerful tools I know of to rewire your brain is Mindfulness Meditation. I have personally used it to effectively manage my ADD (Attention-Deficit Disorder) that seriously hampered my level of functioning and performance for 40 years; to reduce my anxiety and stress, focus, think more calmly, shift to a more positive attitude and thinking, and generally to become a happier and more effective person.
Here's some Mindfulness tips on how to take control of your mind and rewire:
Mindfulness Skills
Caution: only use these skills if you're ready to get more authentic and visible. You will never look at yourself or life the same again!
Observe Yourself: Step back from yourself (in your mind's eye) and begin to observe yourself living your life (pretend you are a private detective that was hired to follow you around and report back – take notes). This gives you the distance you need to see yourself and your behaviors, thoughts, feelings.
Write down your thoughts and feelings 1-3 times a day.  This will help you identify your unconscious self-talk and will help you become more aware of what's really driving your blocks to gaining visibility. For example, if every time you think of getting up in front of people, whether speaking in public, recording a video or FB Live, or running webinar,  you tell yourself, " Oh, no you shouldn't do that because people won't like it; you'd better not even try." or "Who do you think you are?", it will be almost impossible for you to become more visible and make the impact you were meant to make.
Just Notice the Experience: Experience the situation/moment without reacting to it. Don't judge yourself or others in the moment.
Don't Push Thoughts Away: Try to stay with thoughts that you typically push away or "stuff".  Just breathe through them – they won't kill you – promise. The longer you stay with the thought or feeling,the more accepting of it you become, and the more accepting of yourself
Enjoy a new found mastery of your mind and kick your visibility fears to the curb!
I Can Help Your Rewire Your Brain to become a Visibility Rockstar
If you would like more help on how to rewire your brain for visibility, let's chat!
Please fill out the form below and I'll be in contact with you to set up a time that works for both of us.
Here's what a few of my happy clients have said about my coaching.
Linda Mercer is an amazing and insightful coach. In particular her clearing work has made a profound difference in my life and relationships. I truly had no idea that some of the issues she uncovered and cleared were holding me back.

Since beginning consultation with her, my close family and friends all notice a difference – I am happier and free to move forward on all levels in my life and business.

Her extensive experience in psychotherapy combined with exceptional intuition and communication skills allow Linda to listen, hear what is actually underneath, and provide deep insight far beyond most coaches. I highly recommend her coaching work, and her book!

Carrie Goelitz, Entrepreuner, Phoenix, AZ
Linda is amazing! Working with her is a gift. She is not only a talented coach through the waterfall of situations and emotions that day to day life brings, but also has a keen ear to discern the root block of an issue. This is where the magic begins when I am working with her. She has perfected a clearing process that releases deep subconscious limiting patterns. It is incredible as this process only takes 10-15 minutes! After I leave a session with Linda I feel lighter. It is as if the weight of that "limiting belief" is lifted. It is not a temporary fix at all. It goes deep and really releases completely. Thank you Linda we need more people like you.

Denise Reaves, Scottsdale, AZ
I came to Linda in a time of emotional trauma. After our first session I not only felt relief, I also felt clearer, able to think like myself again. Linda gained my trust immediately, and was able to assist in my processing of deep emotions that were paralyzing. I had 2 more sessions after that, both of which were impactful for me to regain my sense of well being. I look forward to working with Linda again in the future, and recommend her to my friends and family often.

Susan M, Phoenix, AZ
Linda was a huge catalyst in my life. She helped me with goal setting, both professionally and personally, and I know this process will stay with me for a long time to come.

I went out immediately and purchased a new calendar system and began goal setting in the fashion she outlined, which has had a lot of positive impact on my personal and professional life.

I also was able to take advantage of Linda's "Wellness 4 The Busy Woman" program and it has been a very healthy way to focus myself each day on a couple of things I wanted to be mindful of for the day, and I feel much better since I've been following her program.

I hope people have access to this program on a wide basis because this is a wonderful approach to holistic healing on a mental, physical and spiritual level which can be of help to people everywhere.

I am thrilled I had the chance to work with Linda at her Miralinda Center for Well Being and look forward to continuing working with her.

Rachel R. Sacco, President and CEO, Scottsdale Convention and Visitors Bureau
I would love to help you get clear on how you can stop hiding, procrastinating, and playing small  so you can get out there and share your authentic soul message with the world.
It's your time.
My gift to you—a free chat with me to see what your next best step is.
Please fill out the form below and I'll be in contact with you to set up a time that works for both of us.
Wishing you all a beautiful week of rewiring your brain to fall in love with being authentic and visible by adding the practice of mindfulness meditation to your morning routine (5-10 minutes is enough!).
And, I'm sure you won't mind the added clarity, peace of mind, focus, and self-confidence you will get as well!
Love,