Love Notes from Women Committed to Their Health, Happiness, and Success Who Have Worked With Me 1-On-1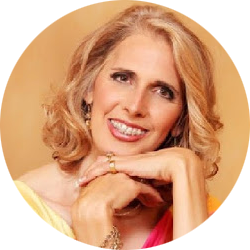 Linda Mercer is an amazing and insightful coach. In particular her clearing work has made a profound difference in my life and relationships. I truly had no idea that some of the issues she uncovered and cleared were holding me back.
Since beginning consultation with her, my close family and friends all notice a difference - I am happier and free to move forward on all levels in my life and business.
Her extensive experience in psychotherapy combined with exceptional intuition and communication skills allow Linda to listen, hear what is actually underneath, and provide deep insight far beyond most coaches. I highly recommend her coaching work, and her book!
Carrie Goelitz, Entrepreuner, Phoenix, AZ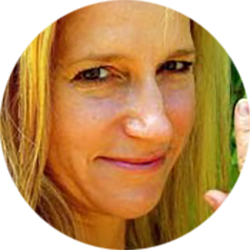 Linda is amazing! Working with her is a gift. She is not only a talented coach through the waterfall of situations and emotions that day to day life brings, but also has a keen ear to discern the root block of an issue. This is where the magic begins when I am working with her. She has perfected a clearing process that releases deep subconscious limiting patterns. It is incredible as this process only takes 10-15 minutes! After I leave a session with Linda I feel lighter. It is as if the weight of that "limiting belief" is lifted. It is not a temporary fix at all. It goes deep and really releases completely. Thank you Linda we need more people like you.
Denise Reaves, Scottsdale, AZ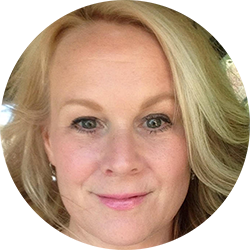 I came to Linda in a time of emotional trauma. After our first session I not only felt relief, I also felt clearer, able to think like myself again. Linda gained my trust immediately, and was able to assist in my processing of deep emotions that were paralyzing. I had 2 more sessions after that, both of which were impactful for me to regain my sense of well being. I look forward to working with Linda again in the future, and recommend her to my friends and family often.
Susan M, Phoenix, AZ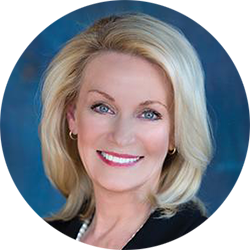 Linda was a huge catalyst in my life. She helped me with goal setting, both professionally and personally, and I know this process will stay with me for a long time to come.
I went out immediately and purchased a new calendar system and began goal setting in the fashion she outlined, which has had a lot of positive impact on my personal and professional life.
I also was able to take advantage of Linda's "Wellness 4 The Busy Woman" program and it has been a very healthy way to focus myself each day on a couple of things I wanted to be mindful of for the day, and I feel much better since I've been following her program.
I hope people have access to this program on a wide basis because this is a wonderful approach to holistic healing on a mental, physical and spiritual level which can be of help to people everywhere.
I am thrilled I had the chance to work with Linda at her Miralinda Center for Well Being and look forward to continuing working with her.
Rachel R. Sacco, President and CEO, Scottsdale Convention and Visitors Bureau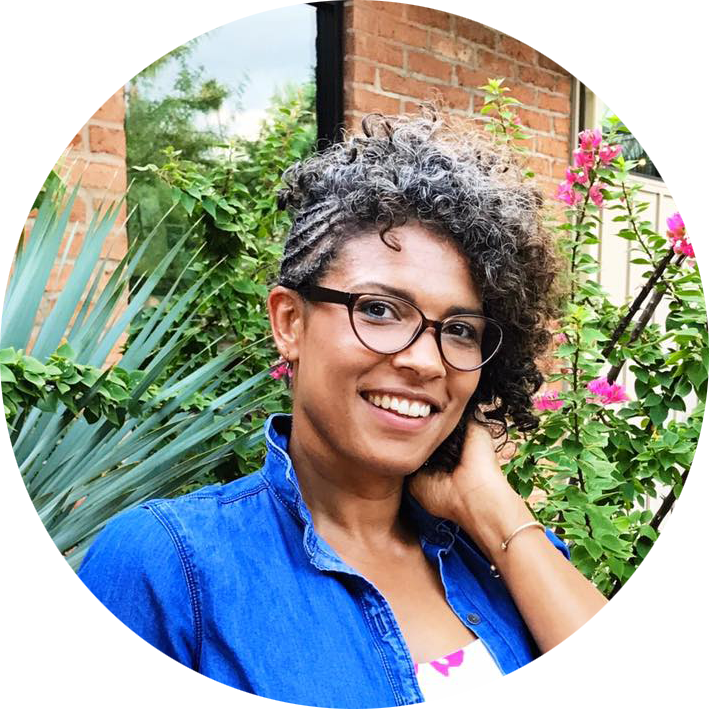 Don't let Linda 's gentle, loving manner fool you. Her coaching is powerful. Her guidance and support helped me realize my personal goals. While working with Linda, I went back to school and became a nurse, upgraded my health, uplifted my marriage, found peace with my past, and found my back to my authentic self.
Her calm and patient manner helped me find the solutions within me to create more love and harmony in my family and for myself, and she made the process comfortable and safe. She was effective in assisting me to set strong boundaries and to find the milestones as I worked on reaching my life goals.
I highly recommend Linda to anyone wanting to get healthy, love themselves more, and create a life they truly love.
Dawn Klecka, Phoenix, AZ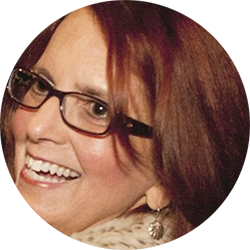 It was such a pleasure to have an opportunity to receive coaching from Linda. I had reached a point in my life where my career, which I love, had taken over my life. Linda helped me refocus my perspective on my days and initiate a daily meditation practice, which starts my day with a wonderful feeling of peace. I recommend her to anyone who needs to reconnect to their spirit and bodies.
Frances Caballo, Owner, Social Media Just for Writers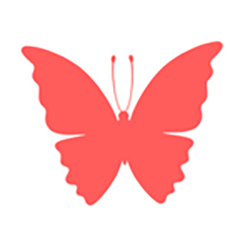 My husband and I started seeing Linda for health coaching because we both had chronic health issues, but worked ridiculously long hours in our business and never had time or energy to shop or cook healthy meals or exercise.  We were both over-weight, tired and frustrated.  Linda provided some easy, yummy recipes to get started. She taught us how to shop on Saturdays for the week, what to eat, and how to cook for the week by spending a few hours cooking on Sunday, and she helped us to start walking in the evenings, which boosted our energy levels and moods.  My husband lost 30 lbs and I lost 14.  We both look and feel so much better. We are thrilled with our new bodies, and more importantly, we feel 20 years younger.  An added bonus was that we now enjoy cooking together.
Dee E., Scottsdale, AZ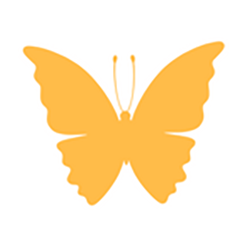 Linda coached me through the process of transitioning from being a busy mom of a teenager to an empty nester with no real goals of my own.  Through gentle, but very skilled coaching, Linda helped me to identify my passion and purpose of working with non-profits.   She also helped me a lot in adjusting to the new relationship with my husband after our son went away to college.  I am now working with a non-profit organization that serves the population I have a huge heart to help.  I am very grateful to Linda for helping me to not only make a huge transition, but for helping me to see my good qualities, skills, and gifts that are unique to me and for her help in finding a much greater sense of self-worth and value.
Erica T., Scottsdale, AZ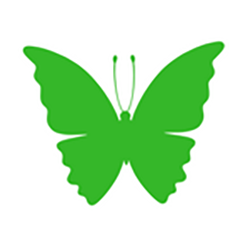 I have been working with Linda for 4 months now, and my life already looks totally different.   I had some serious hoarding issues.  I was also stuck in the grieving process from the death of my mother, and felt stagnant in my work and needed to make some changes to revive my passion for what I do.  Linda helped me understand the root of my hoarding and helped me to get professional help with the removal of junk from my home and office.  She then helped me complete the grieving process and come to terms with my loss.  I am now reinventing my work in a way that feels more exciting and in line with what I really want to be doing with my life at this time.  I am so happy to feel this new sense of freedom.
Gayle B., Phoenix, AZ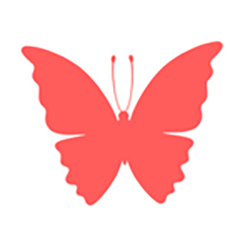 When I first met Linda I was emotionally raw and insecure. I had come to the realization that I had my head in the sand in a verbally abusive relationship where my partner had been cheating on me. I also had no career to speak of and had all of these dreams and goals that seemed impossible to reach/achieve. I had joined a support group to help me cope with my relationship, but I needed to figure out myself. I was a smart and loving person, how did I end up in this controlling and manipulative relationship? And why had I taken a back seat in my life goals, dreams, and plans?
Linda Gerdes-Mercer was patient and gentle with my raw emotions. We first tackled my family issues that initially led to me choosing bad romantic partners. She showed me how to value my own thoughts and to trust myself. She gave me the courage to stand up to my family members in a healthy and positive way. From there she then showed me the tools I needed to realize and achieve my goals and dreams. That took more work on my self esteem by journaling positive affirmations and using her meditation CD to identify short term and long term goals.
I can't even believe my life now. I am happily in love in a healthy relationship. We own a cool loft in the part of town I longed to live. We travel. We talk about getting married. I have a great job at a company that allowed me to create my own position. I fearlessly negotiated my raise and stand up for myself in my annual reviews. (That never would have happened before.)
I walked away with a lot of tools to keep improving myself. I now know how to journal. I know how to meditate to get to the root my problems or worries. I still write or tell myself affirmations when I get stuck or have troubles. I learn how to communicate effectively when there is a conflict.
My favorite thing about working with Linda was the safe place she created for me. I had come to her severely wounded having realized that I had no one to blame but myself for my life's trajectory. She taught me that I didn't have to be so hard on myself. I could still love myself even though I had made some mistakes. With her there are no wrong answers. There are no wrong emotions or feelings. I found that so liberating and validating.
Kelly K., Phoenix, AZ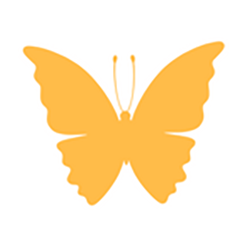 Dear Linda,
What a pleasure to work with you, especially during this unsettling time in my life. My marriage was in trouble, I wasn't sure what I wanted to do with my life after retiring from a promising career as an attorney, but you helped me build a better marriage and discover what my true purpose was. I would like to thank you for your support and understanding and guidance in my efforts to heal and find my way.  I can't imagine my life without the help you provided me. You're wonderful and I really appreciate you. Thank you.
Diana T., private client, Phoenix, AZ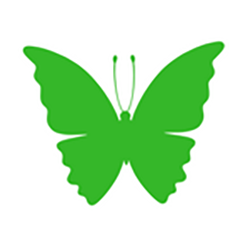 Linda Gerdes-Mercer is an amazing mentor.  When I first began seeing Linda, I was trying to control all of the outcomes in my relationships. This left me lacking identity. Linda began by getting to know the situation, and breaking down my circumstances. She used affirmations to allow me to get in touch with my "true self". I became aware of my life, and recognized that many of the situations that occurred growing up are not my fault. I still use many of the tools Linda gave me. I learned that I was an Adult Child of Alcoholics, and I have been going to lectures and attending meetings that help me deal with the trauma of these experiences.
Linda gave me a start on this journey. She is smart, compassionate, and can relate to my experiences. She helped me deal with trauma, and I am currently on the happy journey of self-discovery.
Karen Adams, Phoenix, AZ