Stop Negative Thoughts and Bad Moods Using Gratitude
As we approach the Thanksgiving holiday, I am filled with gratitude to you, my readers, for your support and encouragement over the past year.  I will be spending this holiday in beautiful Sedona, AZ (famous for the red rocks) where the natural beauty takes your breath away and naturally fills your soul with gratitude for the magnificence of creation.
I want to share this excerpt from my new book that will finally be available on Amazon in the next week or two.  It is from the chapter on Spirituality and talks about the power of Gratitude to change your thoughts, moods, health, relationships and life.  I hope you enjoy it, and I wish you the most wonderful of Thanksgiving holidays. May you be filled with joy and  a grateful heart.
[Excerpted from my book, Rebuild Your Immune System in 10 Minutes a Day: 56 Medication-Free Approaches to Prevent and Reverse Inflammatory and Autoimmune Diseases]
The Miracle of Gratitude
Gratitude unlocks the fullness of life. It turns what we have into enough, and more. It turns denial into acceptance, chaos into order, confusion into clarity….It turns problems into gifts, failures into success, the unexpected into perfect timing, and mistakes into important events. Gratitude makes sense of our past, brings peace for today and creates a vision for tomorrow.

—Melody Beattie¹
What It Is
Gratitude is both an attitude and an action. It means being grateful for all things in your life, even the difficult situations. It requires a shift from negative or neutral thinking to positive thinking, and an opening of the heart and emotions to allow a sincere sense of appreciation for all of life.
An example of gratitude is thanking God in prayer, expressing appreciation to someone for a kind act, or simply looking around you and feeling content and grateful for what you see in your life.
Why It's Important
Recently, at a conference I attended, one of the speakers proclaimed that gratitude is the single-most powerful state of mind. Having practiced gratitude for many years, his statement resonated with me and affirmed what I have experienced for years while practicing gratitude daily – life becomes better, and I feel happier.
I also have found affirmation in science, as there is now ample research to support the power of gratitude. For example, in one study, Robert Emmons, a psychology professor at the University of California, Davis, and Michael McCullough, a psychology professor at the University of Miami, randomly assigned three groups of volunteers to focus on one the following: 1) hassles, 2) things for which they were grateful, or 3) ordinary life events. Group one focused on things that weren't going well and irritated them, such as road rage or problems at work. Group two focused on situations for which they were thankful, such as caring relationships or hobbies they enjoy. Group three focused on things that happen every day, such as making dinner or grocery shopping. The study showed that those who focused on gratitude had more happiness and viewed things in a more positive light. They also reported fewer headaches and colds, and became more active in healthy ways such as exercising almost an hour and a half more than the group members who focused on hassles.² It is clear to me that those who were thankful enjoyed a higher quality of life.
As Melody Beatty so beautifully affirms, the practice of gratitude makes everything in life better—it changes any situation into a more positive one, where you can learn, feel contentment and satisfaction with your life, and grow spiritually by transforming lack into abundance, dissatisfaction into satisfaction, entitlement into humbleness of heart, and denial and resistance into acceptance.
Gratitude opens your heart and shines the light on all the blessings you already have. By appreciating all the good and plenty that is already in your life, you open the door to receive even more. Best of all, being grateful brings you closer to the Divine, from which all things flow.
Gratitude also improves your relationships. When you have a grateful heart, you begin to see the good in others, the world, and yourself. You learn to appreciate and respect others at a whole new level because you start appreciating what they do more, and stop expecting and demanding so much from them. Thankfulness also helps you learn to accept yourself, as you now find there are no mistakes, not even your own – only learning.
In our relentless pursuit of happiness through materialism, it is easy to forget that the most enduring joyfulness comes from those things that are inherent in us already – family, health, and disposition, or, as Philip Watkins, an Eastern Washington University psychologist says, "Grateful reflection helps you pick out and savor the good in life, even if the good isn't flashy."³
Be Grateful for Hard Times Too
Robert Emmons, author of Gratitude Works!, tells us that even in difficult times it is beneficial to be grateful. He admits that while it is not always easy to remain grateful in the face of painful experiences, "it is precisely under crisis conditions when we have the most to gain by a grateful perspective on life. In the face of demoralization, gratitude has the power to energize. In the face of brokenness, gratitude has the power to heal. In the face of despair, gratitude has the power to bring hope."4
Gratitude can also help us cope with hard times. I oftentimes tell depressed clients to smile 50 to 100 times a day and to think of three things they are grateful for each morning when they wake up before their feet ever touch the floor. It always amazes even me when they come in the next week much less depressed, or not depressed at all!
Lastly, Emmons and other researchers in the growing field of gratitude also remind us of another powerful reason to cultivate gratitude in our lives – the more grateful you are, the more blessings you receive. Doesn't that sound like a great reason to start today to grow your gratitude muscles? Just say thanks to begin seeing more miracles and blessings flow in your life.
How to Do It
Thank others out loud: Don't forget to thank others out loud when they help you in any way. This includes your spouse and kids.
Before getting up in morning: Try naming three things you are grateful before your feet hit the floor. It will improve your entire day.
Thank everything that makes your life easier and better: Say thank you to your car, your computer, your pen, your smartphone . . . you get the idea.
Keep a gratitude journal. Focus on all the things you are grateful for and write them down. This is a great way to give thanks for all the blessings you receive daily.
In Your Journal
Simply list or express all the things you are grateful for. Use whatever format works for you. Experiment. I personally use a "Dear God" letter format, as it seems to open my heart. There are no rules here – this journal exercise is about developing more awareness and appreciation of your blessings, and developing an attitude of gratitude, even if you only list one thing that you're thankful for. It's about shaking the habit of complaining and focusing on all the hassles in your life. Do whatever feels right, or good. You will notice a difference once you start focusing on gratitude. Get ready for more joy, love, and abundance!
I am grateful for: _________
Mental Makeover
Today, I will focus on all the good that surrounds me, and immerse myself in the love and joy of gratitude.

—Linda Mercer
Soul Solutions
He is a wise man who does not grieve for the things which he has not, but rejoices for those which he has.

—Epictetus, Greek Philosopher
Can you see the holiness in those things you take for granted—a paved road or a washing machine? If you concentrate on finding what is good in every situation, you will discover that your life will suddenly be filled with gratitude, a feeling that nurtures the soul.

—Rabbi Harold Kushner
Blessings to you,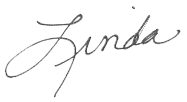 ¹ For more quotes from Melody Beattie, see here.
² Deborah Norville, "Thank You Power," Hypnosis Motivation Institute (2007).
³ Lauren Aaronson, "Making a Gratitude Adjustment," Psychology Today, November 18, 2013.
4 Robert Emmons, "How Gratitude Can Help You Through Hard Times," Greater Good, May 13, 2013.